Stein Music
The Perfect Interface π [piː] Signature
Use of traditionally handmade and wood-dried paper from the tapa cloth tree as the basis for the overlay to achieve optimal resonance control
Impregnation with Stein Music Maestro lacquer made from the finest natural resins for an open and organic sound quality with precise timing and finesse
Compatibility with turntables made of different materials such as metal, acrylic, wood or combinations thereof
Designed and manufactured with the aim of enjoying music in all its beauty.
The Perfect Interface Signature. The resonance control between a vinyl record and the disk is something essential, it is ensured by the use of a turntable mat. With it, you will be able to achieve the audio quality you have always dreamed of. The base of Perfect Interface is a very special paper from the tapa-cloth tree. This paper is traditionally handmade in Japan and dried on wood. We process it further in our manufactory in Germany and bring it into the right shape and property to form the ultimate interface between record player and record. One of the essential techniques here is impregnation with SteinMusic Maestro lacquer. SteinMusic Maestro lacquer is a lacquer made of the most precious natural resins in a unique composition, optimized for perfect resonance control. The idea is not damping, but creating an open and organic sound with precise timing and finesse. Our record plate mat "The Perfect Interface π [piː]" works perfectly with plates made of metal, acrylic, wood but also any other material. This includes plates made of a combination of different materials. The Perfect Interface Signature π [piː] is made for one purpose only: To let you enjoy the music in all its beauty.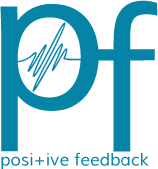 To achieve the perfect sound, SteinMusic places great emphasis on precise craftsmanship and careful development. Each product is made in Germany by experienced craftsmen and technicians who use their extensive know-how to achieve the highest sound quality in our products.

Through a combination of advanced technology and traditional craftsmanship, we strive to provide the best possible listening experience. Our commitment to quality and detail-oriented manufacturing is central to our philosophy of creating audiophile products that meet the highest standards.
Worldwide Shipping: We ship our products worldwide.
Germany:

Express: 1-2 business days.
Standard: 2-4 business days.

Europe:

Express: 1-4 business days.
Standard: 2-8 business days.

Rest of the World:

Express: 2-5 business days.
Standard: 5-13 business days
Shipping costs
The shipping cost for your region will be displayed in the checkout process. Please note that additional duties or import fees may apply and are the responsibility of the customer.
Return Policy
You have 14 days after receiving the goods to test the product and return it if necessary.