Stein Music
Stateline Phono 2
phono stage designed for MM and MC turntables
Impedance and capacitance can be adjusted
minimalist, compact design
Stateline Phono 2 preamplifier for turntables
The Stateline Phono 2 Preamplifier has the following features:
Discrete matched FET input stage. Discrete single-ended Mos FET output stage. Everything is fully functional in class A.
RIAA equalization is passive for the high frequencies and active for the low frequencies. Both RIAA networks are completely separated from each other. External raw power supply, so there are no transformers in the main chassis that could generate the slightest hum. Internally, a special discrete, ultra-low noise voltage regulator with LEDs as voltage reference does an excellent job.
The signal path is extremely short due to the use of a double-sided PCB with SMD components on one side and through-hole components on the other.
No use of ceramic capacitors in the entire circuit. The complete PCB including all components is painted with Steinmusic Maestro lacquer to optimize mechanical resonances.
MM: Input capacitance switchable 0pF, 82pF, 150pF or 232 pF.
MC: Input impedance switchable between 25R and 47K in 50 steps.
Gain 60dB MC, 40dB MM
Works well with Aventurin 6, but is also suitable for any other pickup, as it is very easy to adjust universally
The Stateline Phono 2 preamplifier is also available as a Signature version
Review Lite Magazine (German)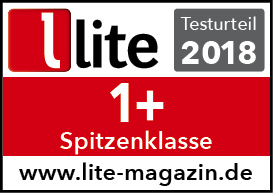 To achieve the perfect sound, SteinMusic places great emphasis on precise craftsmanship and careful development. Each product is made in Germany by experienced craftsmen and technicians who use their extensive know-how to achieve the highest sound quality in our products.

Through a combination of advanced technology and traditional craftsmanship, we strive to provide the best possible listening experience. Our commitment to quality and detail-oriented manufacturing is central to our philosophy of creating audiophile products that meet the highest standards.
Worldwide Shipping: We ship our products worldwide.
Germany:

Express: 1-2 business days.
Standard: 2-4 business days.

Europe:

Express: 1-4 business days.
Standard: 2-8 business days.

Rest of the World:

Express: 2-5 business days.
Standard: 5-13 business days
Shipping costs
The shipping cost for your region will be displayed in the checkout process. Please note that additional duties or import fees may apply and are the responsibility of the customer.
Return Policy
You have 14 days after receiving the goods to test the product and return it if necessary.